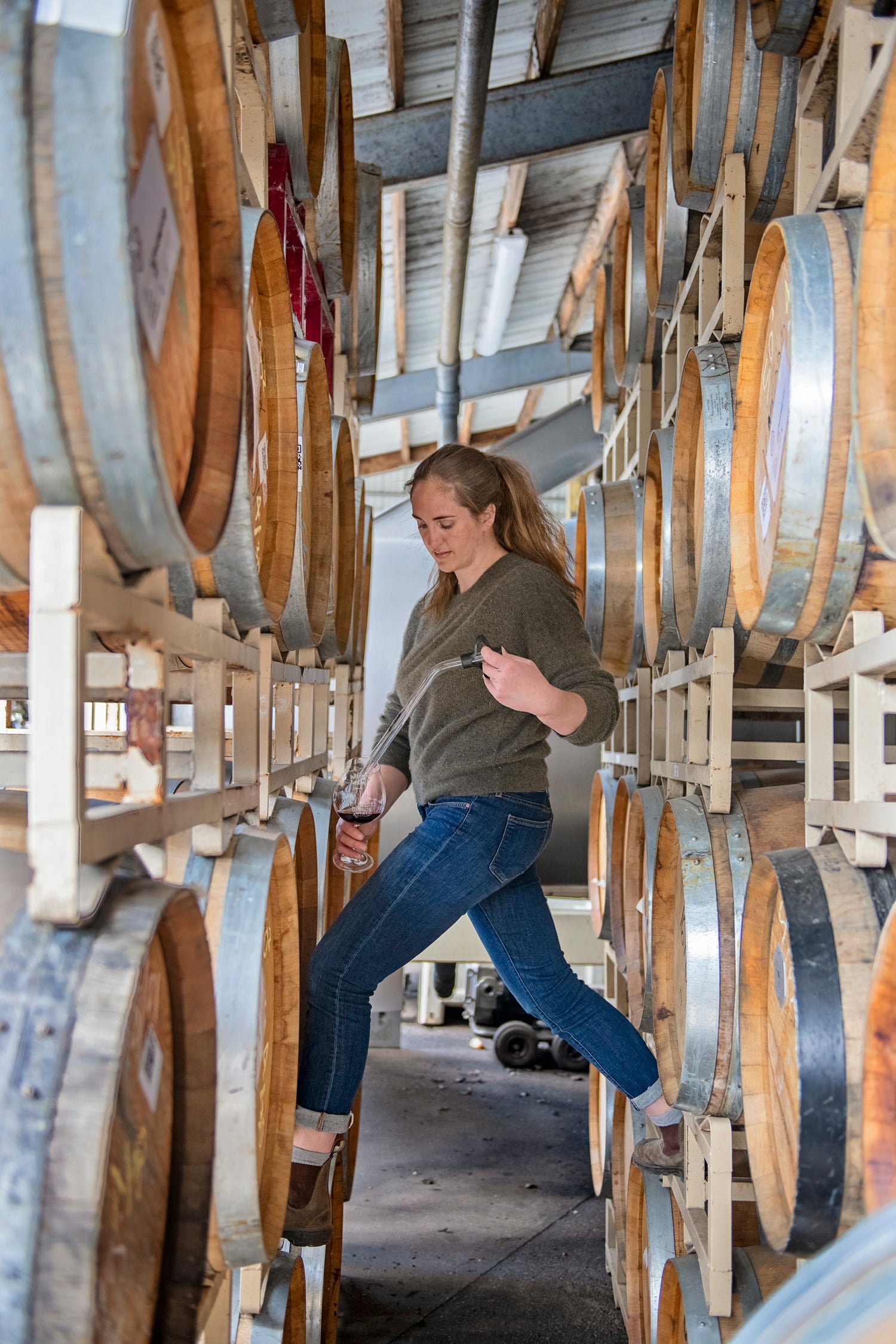 Julia Cattrall, Winemaker
Julia is the Chief Winemaker for Duck Pond Cellars in the Pacific Northwest.
As part of the fifth generation on her family's century farm, Julia has deep roots in the Willamette Valley wine industry. Her work in viticulture began at the tender age of seven, learning organic viticulture from her father at the Cattrall Vineyard in the Eola-Amity Hills. 
Julia began crafting Duck Pond, Ransom and Great Oregon Co. wines with a mission to preserve and uphold the beauty and legacy of Oregon's esteemed wines. Her beautifully crafted wines have earned many 90+ points by key wine industry opinion leaders. 
Julia earned a degree in Anthropology from Reed College with a thesis on viticultural practices in Burgundy. Drawing on a career-long emphasis on sustainable and artisan winemaking practices, Julia now leads the winemaking team crafting award-winning wines for our beautiful portfolio of Oregon wines, including Duck Pond Natural Path Production, Duck Pond Heritage, Single Vineyard wines, Ransom wines, Great Oregon Wine Co. and Rascal wines. She also hand-selects the finest botanicals for both Ransom Dry and Sweet Vermouth which made Wine Enthusiasts top 100 spirits list scoring 92pts!
When not crafting delicious wines, Julia enjoys exploring Oregon's forests and rivers with her rescue dog, Rosie, caring for a menagerie of farm animals, and putting the finishing touches on the home she and her sister built with their father on the farm.